Acis Tile Flooring Gallery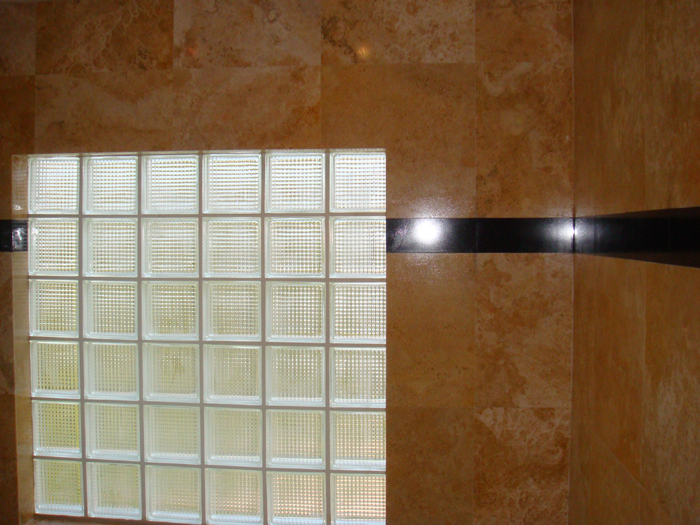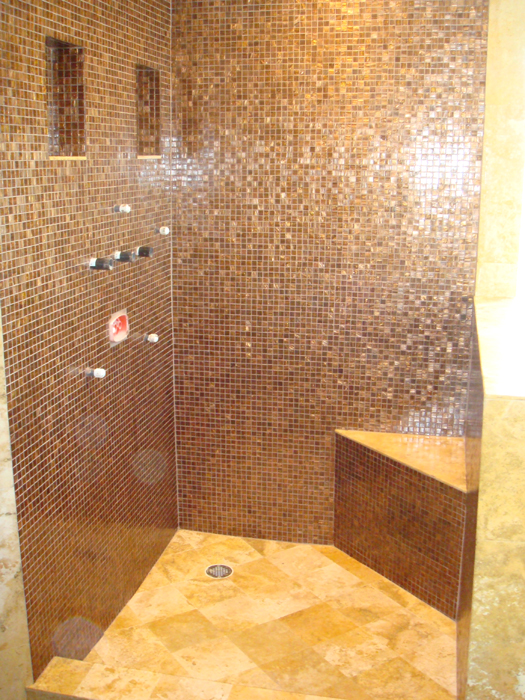 Shower completly remodeled by Adilson Andrade and his Team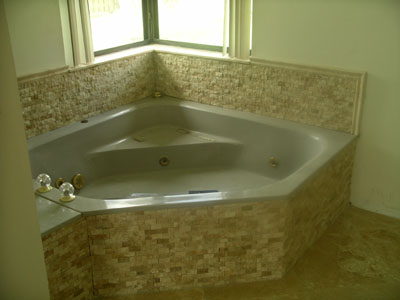 Bathroom tub installed by ACIS Marble and Tile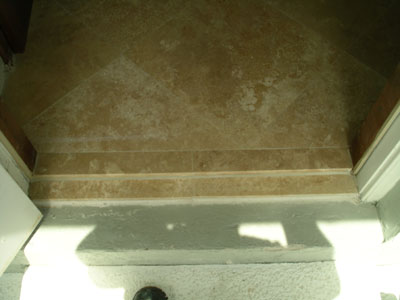 This is a threshold built with marble by the pool door. Entrance to the bathroom.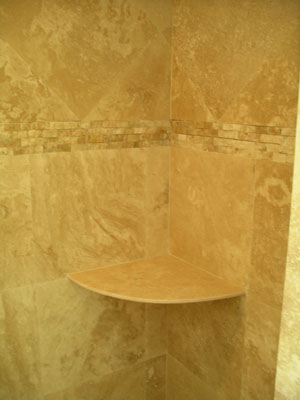 Marble Corner shelf. Notice the eye look listello. Very charming.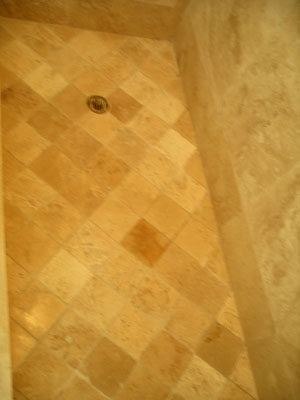 Shower pan built with tumbled stone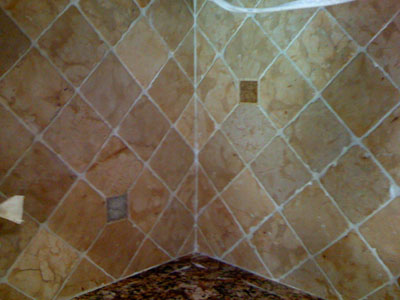 Beautiful backsplash tumbled stone (4"x4" diagonally installed. Notice the perfection on the installation. The line continuation from left to right and right to left is obeyed rigorously)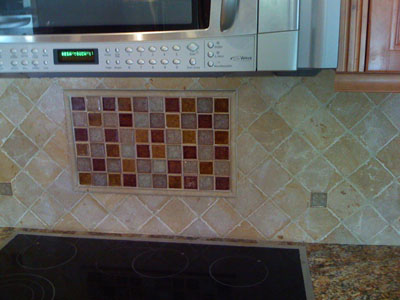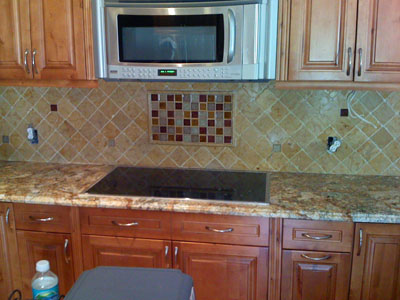 Beautiful backsplash tumbled stone with a glass tile design (1"x1"). Note that the glass design is perfectly centered with the stove and the microwave. The inserts on the right and on the left serve as parameters to enforce symmetry.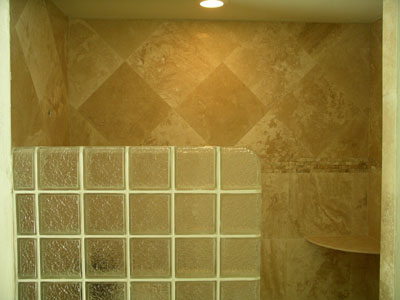 Glass Wall and Back wall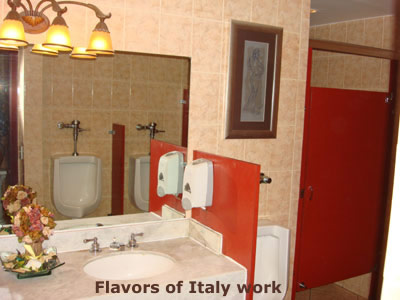 We've completed a bathroom remodeling at the Flavors of Italy restaurant. To this today we get lots of new clients as a result of patrons seeing the quality of our work. The owner of the restaurant, Mr. Barisone, invites you to take a look at the quality of our work. Please visit the Flavors of Italy Restaurant at: 3111 N. University Drive Coral Springs, FL 33065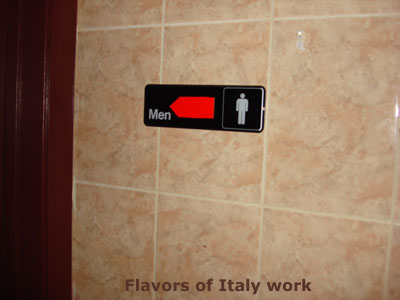 This is a commercial installation on walls of a famous
restaurant in Coral Springs. 12"x 8" bathroom tile.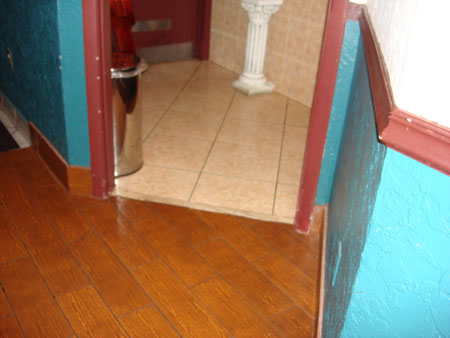 Flavors of Italy job ceramic tile job in Coral Springs Florida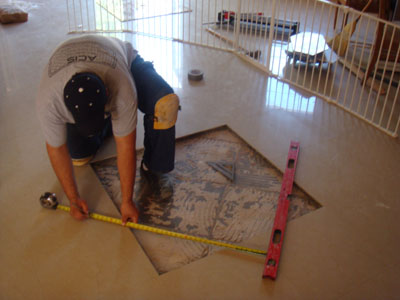 This is Romulo measuring an area to install a medallion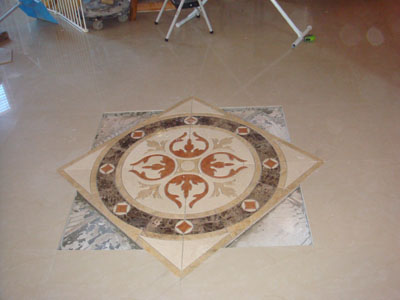 Here's the medallion almost complete. We, at ACIS Corp take immense pride at we do. We suggested to the client to have granite installed next to the medallion. It would give the design a nice contrast. Take a look at the next picture.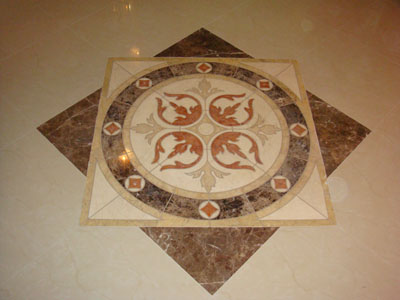 Here's another angle of the medallion